Here at Destiny Reachers DMV we aim to build a community of compassionate, multi-generational believers that will break cultural barriers, both socially and spiritually, through creative and compelling ministry concepts which leads to changed lives and kingdom impact.
WELCOME TO

DESTINY REACHERS DMV The Destiny Devotion Podcast with Pastor Quentin Battle, is designed to empower, equip, and enlighten those who desire practical and relevant solutions to life's challenges.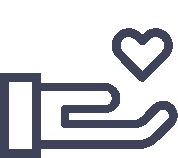 The generous will prosper;
those who refresh others will themselves be refreshed. Proverbs 11:25 New Living Translation
BE inspired
TO REACh YOUR DESTINY!